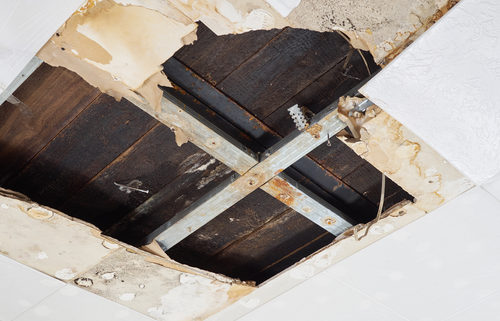 What all business and property owners need to understand is moisture could be present behind walls, ceilings and floors and you may not even know it. Most of the time, you won't know there's a problem until you can actually see the moisture. With the help of infrared thermography, unwanted moisture can be detected before it becomes a larger and costlier issue. Not only will this save money, but it will also keep everyone safe from mold risks.
Understanding the Technology
Infrared detection technology can create images using infrared lighting based on an object's thermal condition. Some infrared cameras will actually tell the temperature of any given object and can provide infrared images to determine temperature differences.
The key to infrared problem prevention is locating areas of temperature differences. These temperature differences could be the sign of existing moisture. Most of the time, no one can see this moisture or feel the temperature differences with the naked eye or with normal senses, but infrared cameras can detect it and bring the issue to light.
When Should Infrared Technology Be Used?
Regular infrared thermography testing is highly recommended because you never know when moisture could be present. Sometimes it is the tiniest of leaks or cracks that cause the largest issues, and you wouldn't know it without using infrared technology. When an expert provides you with the testing results, they will also recommend a course of action to take. Most of the time the repairs won't take long and won't be costly, but the longer you wait, the more potential damage could occur.
Advantages of Using Infrared Technology for Unwanted Moisture
You could walk around your property looking and feeling for moisture and temperature differences or you could hire an infrared thermography professional. Testing will prove more effective since most moisture isn't detectable with the naked eye. Plus, it will save a great deal of time since infrared technology can be used to survey large areas quickly. Once the testing is done, you will have clear images of where potential problems are rather than having to guess.
The advantages of using infrared thermography testing for unwanted moisture speak for themselves. To learn more about the process or to schedule a survey, contact us.
https://irtest.com/wp-content/uploads/2016/11/blog-21116200ftl-2.jpg
375
500
I R Test
https://irtest.com/wp-content/uploads/2014/11/infrared-testing-service-logo.png
I R Test
2016-11-17 08:00:01
2016-11-03 21:52:34
How Can Infrared Thermography Help Find Unwanted Moisture?