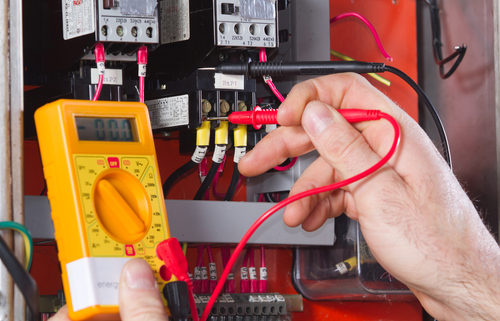 Electricity is something you never want to mess with unless you're trained and experienced. Electrical shock and fires are common in households and businesses across the United States. However, most accidents can be prevented with proper care. Sometimes the average homeowner can diagnose and fix an electrical problem, but other times you have to have specific electrical testing equipment. Here are four signs you may have electrical problems and what you need to do about them.
Electrical Outlet Isn't Working
If a certain electrical outlet isn't working, you can do a little electrical testing on your own to see where the problem lies. Try out some of the other outlets and see if they are working. If they are, you know the problem is confined to just that single outlet and can replace it accordingly. If multiple outlets aren't working, you probably have a tripped breaker and need to reset it.
Sparks from Electrical Outlets
Sometimes an outlet will give off a tiny spark immediately when you plug something in. However, if you see sparks after the device has been plugged in for a few seconds, you have a problem. The outlet could be generating too much heat and melt some of the insulation protecting the wires. When the wires are exposed, the chances for an electrical fire increase. Replace the electrical outlet immediately if you start seeing sparks from it.
Breaker Keeps Tripping
Now we are getting into areas requiring more advanced knowledge and skills. If your breaker continues to trip after you reset it, there's usually a reason behind it. Don't continue to reset it because you could cause severe damage to your system. Instead, you may have to call on an expert to do some electrical thermography testing to determine why the breaker won't reset. When you're dealing with the main electrical system, you don't want to risk electrical shock or worse.
Lights Are Too Dim, Too Bright or Flickering
Sometimes the light will dim or brighten when you plug in other appliances. That is completely normal. However, if there's no real reason they should be dimming, brightening or flickering, you know there's a problem with your electrical system. While this may seem like a small problem, it could require electrical testing by a professional to see where the problem lies.
Electricity is not something the average homeowner should deal with. Instead, contact us at Infrared Consulting Services for all your electrical testing needs!
https://irtest.com/wp-content/uploads/2016/11/blog-11116200ftl-1.jpg
334
500
I R Test
https://irtest.com/wp-content/uploads/2014/11/infrared-testing-service-logo.png
I R Test
2016-11-24 08:00:40
2016-11-09 10:47:31
Four Signs You May Have Electrical Problems – and What to Do About Them