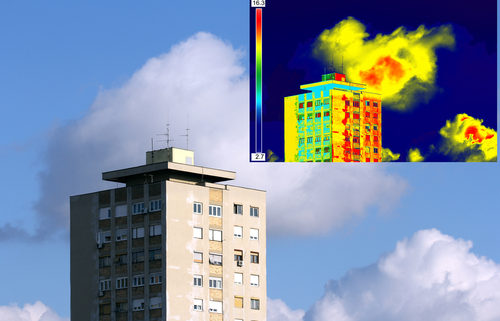 For an organization with no regulatory power, the NFPA sure is influential. When it comes to infrared thermography, no other organization has generated more of an impact over the last few decades than the NFPA. It all starts with two documents that have completely changed the face of electrical thermography.
Since the NFPA doesn't have any regulatory power, they rely on other organizations to give their recommendations some legs. When OSHA adopted the recommendations from the NFPA documents, it created a huge demand for infrared cameras in the United States and worldwide.
Recommended Practice for Electrical Equipment Maintenance
This is the first document from the NFPA to leave an impact on the IR thermography industry. It goes into detail about the importance of preventive maintenance, which could reduce overall costs, increase safety and even provide a boost in production. The document goes on to state the conditions under which a routine thermography inspection should be conducted, especially with newer equipment or any type of change in the current systems in place. This may seem like a common sense rule of thumb, but it wasn't a standard until the NFPA took a stand.
Workplace Electrical Safety
This is the second document from the NFPA, which discusses the types of protective equipment people must wear when working with live equipment. Different types of equipment require people to be a certain distance away or wear a certain amount of gear to protect them. If you don't comply with these standards, you are putting yourself and your company at risk of being fined for violating them.
The new performance procedures for electrical thermography inspections have completely changed the industry. Companies are able to manufacture and distribute new infrared technology in many shapes and sizes, and it's all due to the standards set forth by the NFPA.
At Infrared Consulting Services, we can help your company comply with the strict standards and regulations set in motion by the NFPA. Our professionals provide businesses with the highest quality IR thermography inspection services to help keep your property safe and also help you save money. Contact us today to learn how we can work together to improve your standards and processes when it comes to infrared thermography preventive maintenance.
https://irtest.com/wp-content/uploads/2016/08/NFPA-irtest.jpg
334
500
I R Test
https://irtest.com/wp-content/uploads/2014/11/infrared-testing-service-logo.png
I R Test
2016-09-13 08:00:50
2016-08-23 11:59:18
What Impact Could the NFPA Leave on Electrical Thermography?