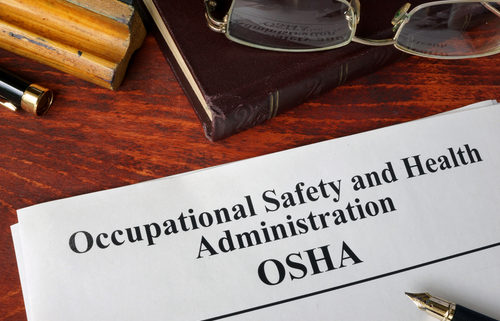 The Occupational Safety and Health Act (OSHA) was adopted to keep employees safe at work, especially those working in manufacturing plants or with high voltage electrical equipment. Many companies use infrared testing to avoid costly shutdowns and to prevent equipment from becoming faulty, but in some cases, IR testing is also a standard for OSHA. Infrared inspections and OSHA are both designed with worker safety in mind. Plus, infrared inspections are beneficial to companies from a cost standpoint. Check out these ways a thermography inspection can keep your employees safe and costs low:
Prevents Dangerous Problems
Infrared problem prevention is only possible with regular IR testing. Many times, a maintenance professional can't detect certain issues before they become big and potentially dangerous problems. When it comes to electrical equipment, a small failure may produce devastating results, whether it's from a business or personal injury standpoint.
There are no benefits to what happens with an electric systems failure, so why wouldn't companies be proactive in preventing problems from happening? OSHA requires regular maintenance to be performed to keep workers safe, and infrared testing plays a big role in this maintenance.
High Safety and Health Standards
The safety and health standards developed by OSHA are only intended to protect employees while they work. When companies hire certified thermographers to conduct regular thermal inspections, the necessary safety guidelines set forth in OSHA are being satisfied.
But simply conducting an IR thermography inspection isn't the only thing companies have to do. They also have to act on any issues found during the testing. If there is a faulty plug in an electrical system, then the plug has to be replaced before a worker gets injured. Some machines may show signs of wear and tear that could eventually be problematic. Instead of waiting until the machine completely malfunctions and or a worker is hurt, employers have to act quickly to prevent problems.
Requires Continuous Maintenance
OSHA requires continuous maintenance in any company. It's not required to get an infrared thermography inspection every week, or even every month, but setting a regular schedule is recommended. Not only will these regular inspections detect problems before they occur, but they will prevent serious injuries to employees.
When machinery isn't working like it's designed to, employees will use different methods to work efficiently and make production goals. Sometimes, these methods can be dangerous, which is why OSHA requires maintenance like infrared testing. When a potential problem is detected, employers have to act swiftly to correct the issue to prevent injury. Liability here rests with the company, not with the employee, and OSHA fines are steep.
It's in every company's best interest to take all the necessary steps and precautions to keep worker safety a priority. If a company takes these steps to become OSHA compliant, then they will at least be covered from a liability standpoint.
To learn more about OSHA and how it relates to infrared testing, contact us today.
https://irtest.com/wp-content/uploads/2017/01/blog20117700.jpg
334
500
I R Test
https://irtest.com/wp-content/uploads/2014/11/infrared-testing-service-logo.png
I R Test
2017-01-12 08:00:54
2017-01-04 10:49:32
IR and OSHA: How Infrared Testing Improves Worker Safety