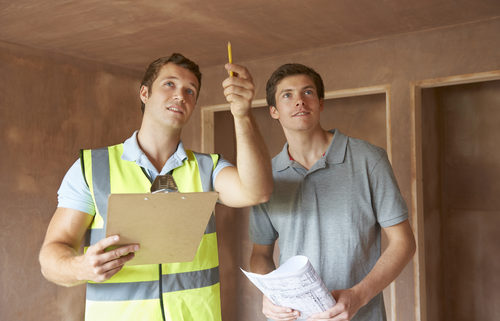 One of the scary things about owning a business is not knowing what's going on without your knowledge or control. You generally know how your employees are performing, but what you may not realize is your building is slowly deteriorating. Roof moisture is the cause of some costly maintenance fees, which can do some serious damage to your bottom line. The bad part about it is you can't always detect roof moisture on your own. Hiring a certified thermographer is one of the best ways to prevent a larger issue from happening with your roof. Here is how it works.
Professionals Know Where to Look
With the help of infrared thermography and experience, professionals know exactly where to look to find moisture. There are many types of roofs, and moisture doesn't get trapped in the same places in all of them. When you have an infrared roof moisture survey conducted, the operator will identify the problem areas using their expertise and the technology available to them.
Distinguishes Wet Spots from Dry Spots
The process of radiational cooling occurs when the sun radiates heat onto the roof during the day and the heat goes back into the atmosphere at night. This process is important for infrared detection technology because wet spots in the roof containing moisture will remain warmer much longer than dry spots.
The infrared thermography equipment detects the heat distribution on the roof of your building and can determine if a particular location is warmer than the others. Warmer spots are clear indicators of moisture. Once the complete analysis is done on your roof, the expert will recommend whether they think it's time to take action to correct the problem now or if it can wait until another time. However, when you're dealing with moisture where it's not supposed to be, it's usually better to take action immediately.
Finding hidden roof moisture requires an experienced professional to conduct an infrared inspection. Business owners are often surprised their building has hidden moisture since there usually aren't any visible signs. The importance of catching the problems early can't be understated.
For more information on the process of finding hidden roof moisture in your building, contact us. We have a staff of professionals ready to answer any questions you have and to provide you with the preventive maintenance service you need to keep your business flourishing without unnecessary repair costs.
https://irtest.com/wp-content/uploads/2016/08/hidden-roof-moisture-irtest.jpg
334
500
I R Test
https://irtest.com/wp-content/uploads/2014/11/infrared-testing-service-logo.png
I R Test
2016-09-06 08:00:06
2016-08-23 11:39:01
How Infrared Thermography Can Find Your Hidden Roof Moisture